Social events
Welcome reception: Monday 14 May 2018, after the sessions at about 18:30
Wine & cheese during poster session: Tuesday 15 May 2018 afternoon at 17:00
Concert of the ArTime Ensemble: Tuesday 15 May 2018 at 20:30 (Sala Grande, Palazzo del Cinema). The string quartet ArTime Ensemble, accompanied by other players and two opera singers, will perform classical arias intermixed with classical interpretations of modern songs. The concert spans about 75 minutes. All participants are invited to join.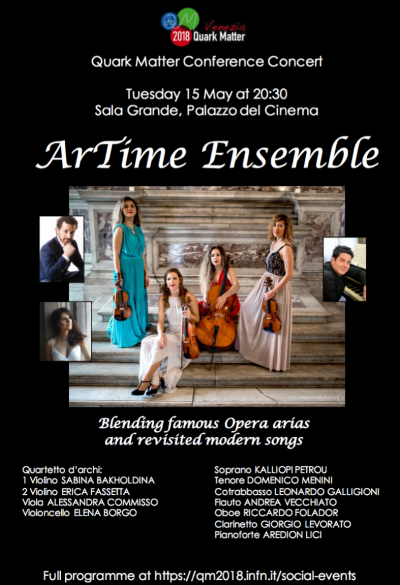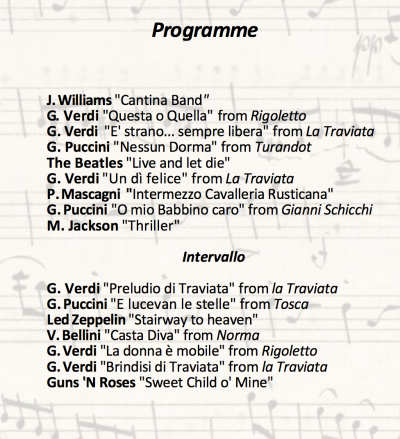 Banquet at the historical Hotel Restaurant Excelsior: Friday 18 May 2018 at 20:00. The restaurant faces directly the Adriatic sea, 200 metres to the right of Palazzo del Cinema (looking towards the sea).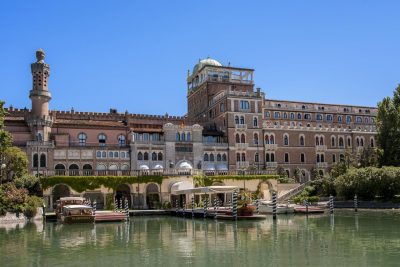 Excursion options
The afternoon of Thursday 17 May is free. At the following link you can find several options for short excursions within Venice and the Laguna. We suggest you to take this precious chance while you stay in Venice. Excursions are not included in the conference fee. Please be informed that tours should be booked and paid directly through the below link. All further information or any other request concerning the tours should be dealt with the tour operators. Accompanying persons will also find here opportunities for visits and excursions during any day of the week.

Browse and book excursion options (not included in the fee)

Here you can find a variety of offers, among which we especially suggest the following:
The Islands of Venice, departure at 14:00 on Thursday or Saturday
Gondola Tour (Tour TA)
Discover Venice (Tour T4)
Gondola Tour (Tour T5)
Murano, Burano and Torcello Islands Public Tour